Matthew Broderick (born March 21, 1962) is an American actor and singer. His roles include the title character in Ferris Bueller's Day Off (1986) for which he earned a Golden Globe nomination for Best Actor - Motion Picture Musical or Comedy, the adult voice of Simba in Disney's The Lion King trilogy (1994-2004), David Lightman in the Cold War thriller WarGames, and Leo Bloom in the Broadway production of The Producers.
Matthew's movies:
Broderick has won two Tony Awards, one for Best Featured Actor in a Play for Brighton Beach Memoirs (1983), and one for Best Actor in a Musical for How to Succeed in Business Without Really Trying (1995). He was also nominated for the Tony Award for Best Actor in a Musical for his role in The Producers (2001), but lost to his co-star Nathan Lane. As of 2016, Broderick is the youngest winner of the Tony Award for Best Featured Actor in a Play. Early life and education
Broderick was born in Manhattan, New York, the son of Patricia (née Biow), a playwright, actress, and painter, and James Broderick, an actor and World War II veteran. His mother was Jewish (a descendant of immigrants from Germany and Poland). His father was a Catholic of Irish, and some English, descent. Broderick attended grade school at City and Country School (a progressive K-8 school in Manhattan) and high school at Walden School (a defunct private school in Manhattan with a strong drama program). Career
Read more about Matthew Broderick.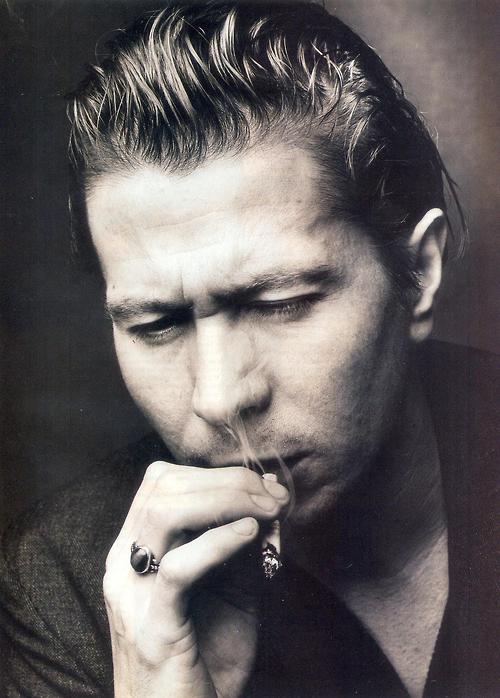 Gary Leonard Oldman (born 21 March 1958) is an English actor, filmmaker, musician and author who has performed in theatre, film and television. He is known for his "big" acting style and on-screen diversity.
Gary's movies:
Oldman began acting on stage in 1979, and gained his first starring film role in Meantime (1983). He continued to lead an award-winning theatre career, during which he performed at London's Royal Court and was a member of the Royal Shakespeare Company, with credits including The Massacre at Paris (1980), Entertaining Mr Sloane (1983), Saved (1983), The Country Wife (1987) and Hamlet (1987). Oldman's portrayals of Sid Vicious in Sid and Nancy (1986), Joe Orton in Prick Up Your Ears (1987), a football firm leader in The Firm (1989) and the titular Rosencrantz in Rosencrantz & Guildenstern Are Dead (1990) established him as a screen actor, with his reading of Orton bringing a BAFTA Award nomination. Identified in the late 1980s with the "Brit Pack", he was described by critic Roger Ebert as "the best young British actor around". Oldman increasingly starred as offshore characters, playing a gangster in State of Grace (1990), Lee Harvey Oswald in JFK (1991), and Count Dracula in Bram Stoker's Dracula (1992), which earned him the Saturn Award for Best Actor.
Oldman went on to star as the antagonist of films such as True Romance (1993), The Fifth Element (1997), Air Force One (1997), and The Contender (2000), for which he garnered a Screen Actors Guild Award nomination; corrupt DEA agent Norman Stansfield, whom Oldman portrayed in Léon: The Professional (1994), has been ranked as one of cinema's greatest villains. He meanwhile gave a critically acclaimed reading of Ludwig van Beethoven in Immortal Beloved (1994). In the 21st century, Oldman is known for his roles as Sirius Black in the Harry Potter series; James Gordon in The Dark Knight Trilogy; Lord Shen in Kung Fu Panda 2 (2011); George Smiley in Tinker Tailor Soldier Spy (2011), which garnered him Academy Award and BAFTA Award nominations for Best Actor; a human leader in Dawn of the Planet of the Apes (2014); and Winston Churchill in Darkest Hour (2017). Motion pictures in which he has starred have grossed over $10.8 billion. In 2011, Empire readers voted Oldman the recipient of the Empire Icon Award.
Read more about Gary Oldman.
Timothy Peter Dalton (born 21 March 1944) is an English actor. He is best known for portraying James Bond in The Living Daylights (1987) and Licence to Kill (1989), as well as Mr Rochester in Jane Eyre (1983) and Rhett Butler in the television miniseries Scarlett (1994). Early life
Timothy's movies:
Dalton was born in Colwyn Bay, Conwy, North Wales, to an English father, who was a captain in the Special Operations Executive during the Second World War and was an advertising executive at the time of his son's birth, and an American mother of Italian and Irish descent. Before his fourth birthday, the family moved back to England to Belper in Derbyshire. While in Belper, he attended the Herbert Strutt Grammar School. As a teenager, he was a member of the Air Training Corps at LXX (Croft & Culcheth) Squadron. He decided to become an actor at 16 after seeing a production of Macbeth and got a role in a production of the play at The Old Vic. He left school in 1964 to enrol in the Royal Academy of Dramatic Art and tour with the National Youth Theatre. Dalton did not complete his RADA studies, leaving the academy in 1966 to join the ensemble of the Birmingham Repertory Theatre. Career
Dalton quickly moved to television, working mainly with the BBC, and in 1968 made his film debut as Philip II of France in The Lion in Winter. This was the first of several period dramas, which included a remake of Wuthering Heights in 1970 in which he portrayed Heathcliff. After a few more films, Dalton took a break in 1971 to concentrate on the theatre, performing with the Royal Shakespeare Company and other troupes throughout the world. In 1975, Dalton and Vivien Merchant headed the cast of a revival of Noël Coward's The Vortex.
Read more about Timothy Dalton.